Peter Hammond Motorcycles Ltd
1959 to 2019 - 60 Years Young
History
Originated in 1959, Peter Hammond Motor Cycles in Cirencester has long been one of the most friendly and respected motorcycle dealerships in the Cotswolds.
Building on his success as a National and International trials rider during the 1950's, Peter Hammond's early business was centred on British marques.
With the gradual take over of the motorcycle market by Japanese manufacturers, Japanese franchises were acquired, growing the business into the established and respected set up that it now is, offering quality sales and service to all customers.
Present Day
Nowadays, operating a fully franchised Yamaha dealership, We stock a good range of new and used motorcycles, scooters and small bikes. Our off-road involvement has evolved to accommodate the trend for green-laning in the area, as well as providing a quality service for the more serious competitors in motocross and enduro.
Dave and Trish Hammond (Peter's son and daughter) have now taken over the controls. With more than sixty years experience in the trade between them, and the support of their small but enthusiastic staff, Peter Hammond Motor Cycles continues to be one of the nicest dealers to buy a bike from.
At Peter Hammond Motorcycles Ltd we offer the following services:
New Bike Sales
Used Bike Sales
Genuine parts and accessories
Clothing and accessories department
Service department with factory trained technicians
Insurance recommended accident repair centre
Rider training can be arranged
Spares and repairs for classic BSA and Triumph machines
Machine Shop for Re-Boring, Crank Rebuilds, Frame & Fork Straightening etc
Off Road and Green Laning Accessories
Rest area - tea & coffee etc
Meet the Team
Here at 'Peter Hammonds' we have a small, enthusiastic and dedicated staff.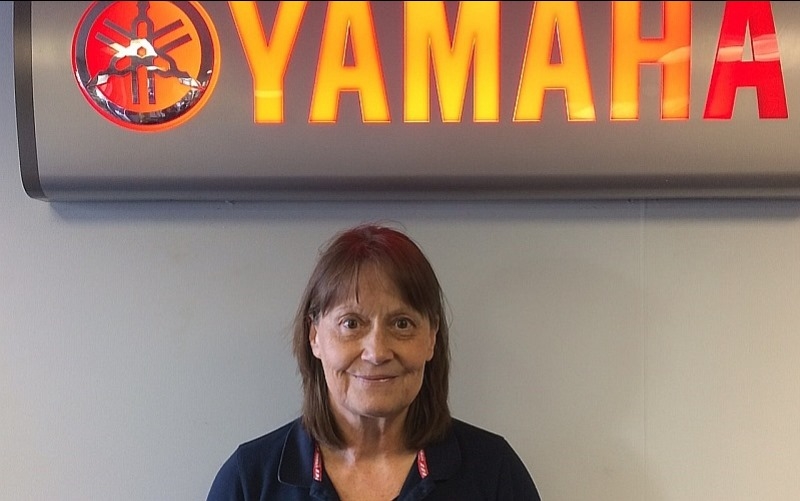 Trish Hammond
Started 1974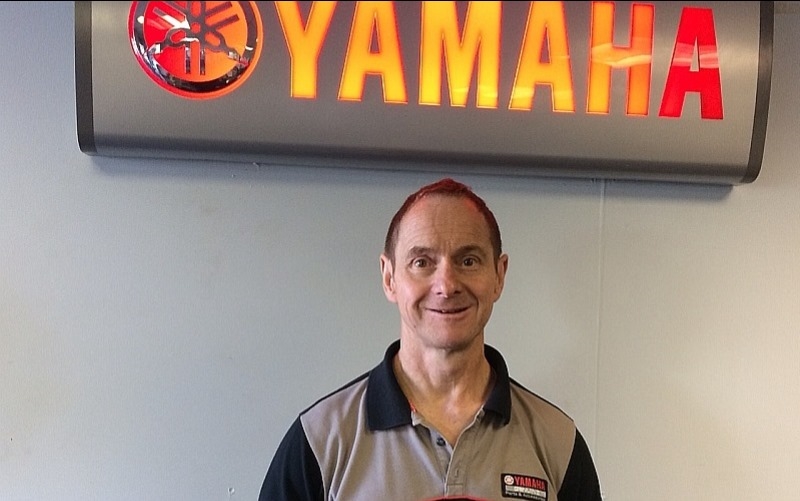 Dave Hammond
Started 1980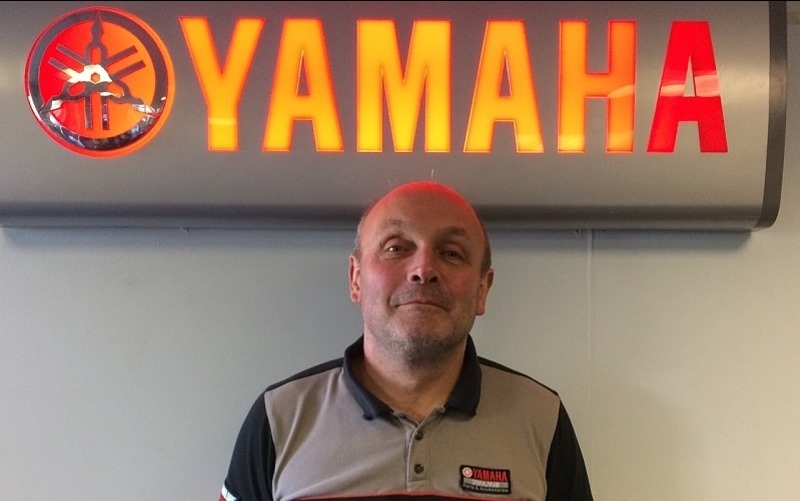 Ray Daffon
Started 1978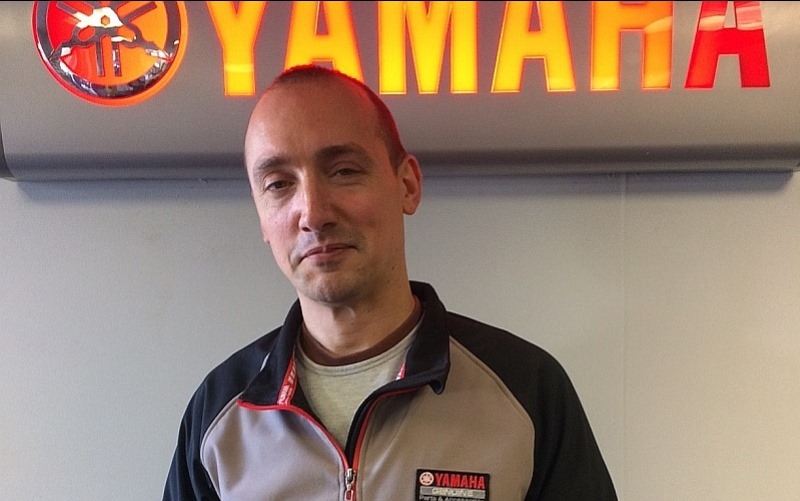 Tom Aldis
Started 2016
"Joe" Kirton
Started 1988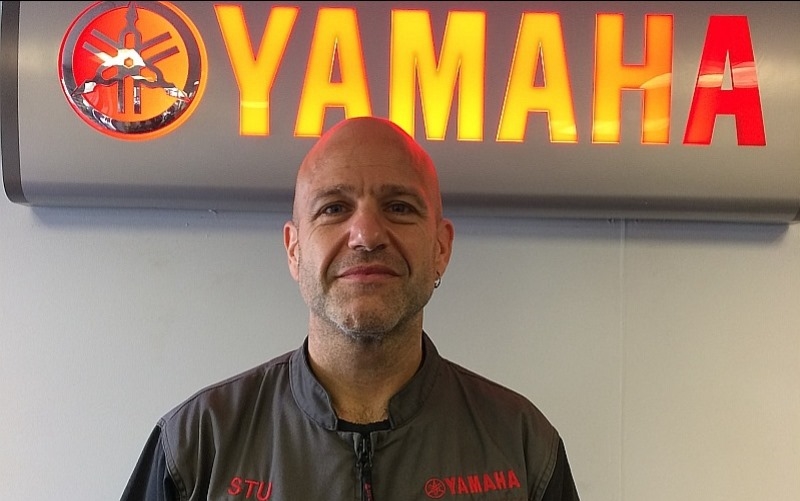 Stu Wallis
Started 2001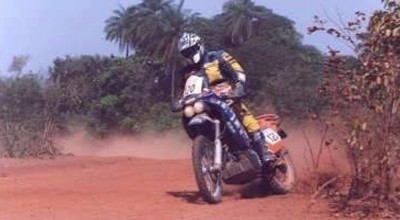 Racing History
At the turn of the Millenium, Dave was one of the U.K.'s leading desert rally riders - top Brit and a brilliant 21st overall in the Y2K Dakar.
In 2002 he returned to the Dakar and was looking likely for a top 15 finish, when just 2 days from the end he suffered very serious injuries in a freak incident - breaking his back, collarbone and shoulder as well as suffering damage to his spinal cord leaving him with life changing effects.
Since his return to competition, Dave has concentrated more and more on grass track racing, where he has enjoyed a good degree of success at club, national and international level including winning the ACU Pre '75 British Grasstrack Championship 4 years in a row.
AMCA Hare'n'Hound Enduro Championshipships :
Winner 1988, 1990, 1991, 1992, 1993, 1994, 1995, 2000
Runner-Up 1989, 1999, 2001
British Enduro Championship, Expert Open Class :
Winner - 1993
British Enduro Championship, Expert 250cc Category :
17th - 1989
4th - 1990
3rd - 1991
9th - 1992
7th - 1995
10th - 1997
AMCA Pre '75 British Grasstrack Championship - 250cc :
Winner - 2003
Winner - 2004
Winner - 2006
ACU Pre '75 British Grasstrack Championship - 250cc :
2nd - 2005
3rd - 2006
ACU Pre '75 British Grasstrack Championship - 500cc :
2nd - 2009
2nd - 2010
3rd - 2011
4th - 2012
3rd - 2013
Winner - 2015
Winner - 2016
Winner - 2017
Winner - 2018


World Enduro Championship - French and Portuguese rounds in 1992 Czech and French rounds in 1997, gaining credible points scoring finishes along the way.
Six Day Enduro (ISDE) - Silver Medals Germany (1989) and USA (1994)
1998 Tunisian Rally - 19th overall, winner of under 400cc Marathon Class, Best British Rider
1998 X-Track Off-Road Survival Challenge (Spain) - member of British team placed 4th
1999 Le Touquet Beach Race - 264th

1999 X-Track Off-Road Survival Challenge (Finland) – member of British team placed 4th
2000 Paris – Dakar – Cairo Rally 21st Overall, Best British Rider
2002 Arras - Madrid - Dakar - Up to 16th overall before being seriously injured 2 days from the finish.
2006 - 2018 - European Veteran Longtrack Series
2007, 2008, 2009, 2011, 2012 - Teterow Bergring Races (A Final - 2012)